Perth's Premier Party Band
PROOF set to entertain guests in the Palm Beach Club and VIP Oasis

A staple on the stages of Western Australia's biggest events and functions, PROOF have performed at over 1100 events in Australia and overseas. Their performances are dynamic, versatile & engaging.
PROOF have shared the stage with the 'who's who' of the Australian & International music industry, supporting : Guy Sebastian, Ruby Rose, DJ Havana Brown, Psuedo Echo, Hunters and Collectors, Daryl Braithwaite, Dragon, Jon Stevens (Noiseworks), Marina Prior, Dami Im (X-factor), Kate Ceberano and Choirboys.
PROOF have performed at some of the biggest events in Western Australia, including the Gold Plate Awards, Lexus Ball for Telethon, WAFL Sandover Medal Awards, Hopman Cup Ball, OASIS Ball, RAC Ball, Boobalicious Ball, 40 Under 40 Awards, Western Force Awards, Brightwater Longest Lunch and WACA's Award … to name a few!
TV personality, presenter and reporter,
Mark Readings confirmed as MC for the Rockingham Beach Cup

Popular TV personality, presenter and reporter, Mark Readings will add to the excitement of the Rockingham Beach Cup as MC in the premium Palm Beach Club Marquee.
Readings is well known for presenting Channel Seven's weekend sport and news headlines and reporting for the Today Tonight program. Previous to this Mark was with Channel Nine for 19 years and comprehensively covered every football and cricket season during that time.
In 2003, he accepted the Logie Award for Best News Coverage "Bali Explosions" on behalf of Channel Nine Perth and the Nine Network.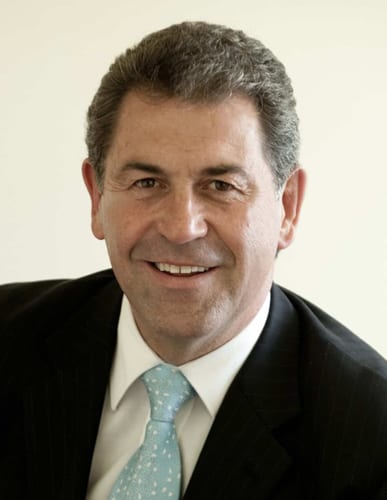 Darren McAullay to call the Six-card Race Line-up 

Legendary Western Australian race caller Darren McAullay joins us to cover each race of the Rockingham Beach Cup. McAullay has been calling in Western Australia for 39 years and his list of many accolades includes:
15 years with 6PR (13 years as Senior Harness Racing Caller)
24 years TAB Radio Racing & Sport (Senior Commentator)
Broadcast of the past 27 Perth Cups
Covered the VRC Spring Racing Carnival for 5 years with Radio 6PR
Broadcast 5 Inter-Dominion Harness Racing Series throughout Australia
Broadcast in New South Wales and Queensland as a guest commentator
Executive Officer West Australian Racehorse Owners Association since 2007
Currently a co-host of the Sports Daily on TAB Radio Racing & Sport
Tod Johnston & Peace Love
Tod Johnston and Peace Love set to entertain guests at the Rockingham Beach Cup Festival - Sunday 17th from 5-6.30pm
Tod Johnston's experience in the entertainment industry has spanned not only decades but many different genres – in the form of singer, television host, radio announcer, songwriter, producer, master of ceremonies and corporate host.
Today, Tod can be seen performing as lead singer of popular band "Tod Johnston & PeaceLove" – who are constantly in demand for major corporate events.
Tod Johnston & PeaceLove - hail from the West Coast of Australia and are in demand as they are renowned as one of the state's best party bands. PeaceLove will invite you to get up and dance as they deliver some of the greatest rock and roll songs of all time.
AUCTIONEER EXTRAORDINAIRE
Experience Tiny Holly in the Palm Beach Club 

From auctioneer to public speaker to comedian...the name Tiny Holly is well known around corporate circles both in his home state of WA and across the nation.
With country in his veins, and a woolclasser by trade, Tiny joined Elders in 1987 as junior stock agent and auctioneer, working in rural business as an auctioneer and cattle buyer. In 2008, Tiny started his own business "Have Gavel, Will Travel" and hasn't looked back.
Now one of the state's most sought after auctioneers, he resides over more than 200 auctions per year, and has raked in more than $17,500,000 for charities and communities. Tiny may be his name but auctions with big results is his game.
Acoustic music delivered with the force of stadium rock.
THE MILK MEN perform at the Rockingham Beach Cup Festival - Saturday 16th from 7.30-9pm. 

Driven by the gritty vocal style of Conor Mcloughlin, the band taps a vein of dirty acoustic rock.
Formed and based in Perth, The Milkmen have divided their time between Australia and the UK. Debuting in 2009 with their EP, Always Deliver, the band were the product of mate-ship and a mutual love of music.
Having experienced both the intimacy of small clubs and the electrifying rush of performing festivals to thousands of people, the Milkmen's sound incorporates a huge spectrum of genres - and is best describes as an explosive concoction of acoustic music delivers it with the force of stadium rock.
The Milkmen's are set to rock the Rockingham Beach Cup Festival Stage on Saturday night from 7.30 - 9pm.