More about the Beneficiaries
The beneficiaries of the Rockingham Beach Cup are three worthy causes that in one way or another give back to our community. If you want to know more, please click on the website links to visit their official websites.
Australian Alzheimer Research Foundation
Since 2001 the Foundation has provided significant support to the work of acclaimed researchers undertaking leading edge projects. Director of Research Ralph Martins AO, is an internationally recognised scientist, Professor of Alzheimer's and Ageing at Edith Cowan University, and was awarded WA Australian of the Year in 2010.
We aim to increase the understanding of the causes of the disease, develop an early diagnosis, and identify interventions and treatments to:
stop the development of the disease,
defer its onset,
slow or halt its progression, and
improve treatments once the condition has developed.
Variety - The children's charity
Variety provides vital equipment and services for children who are sick, disadvantaged or have special needs helping them to overcome whatever obstacles they face and live life to the fullest. Variety it there to help when others can't.
Variety delivers assistance through three core programs: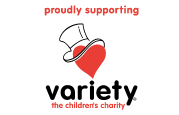 The Rotary Club of Palm Beach
A community service based group based in the City of Rockingham, Western Australia.
The Rotary Club of Palm Beach raises funds and puts 100% of those funds back into the community through awarding grants to worthy causes and businesses and also by hosting and arranging local community events.